Cartwright Tree Care—Your Leading Provider for Tree Care Service in Kansas City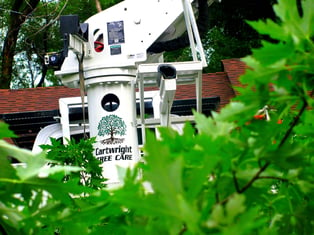 Healthy trees | Happy people | Beautiful planet
If you need tree care service in Kansas City or arborist consulting services, let's chat.
CALL US TODAY! (816) 965-6758
Our philosophy is to perform to the needs and satisfaction of our clients. We provide a wide range of tree care services and plant healthcare services in Kansas City and strive to do a professional job every time by providing our clients with: a team of dedicated professionals, outstanding customer service, 24-hour access to our emergency response team.
We would like to invite you to discover the difference when you work with Cartwright Tree Care.
Our experience in tree care services allows us to continue to build our reputation through our mission statement of "guaranteeing exceptional customer satisfaction with a commitment to integrity of service." Every employee at Cartwright Tree Care is committed to this philosophy in service, and the motto our company began with: "We Care."
With over a decade of servicing the Kansas City metropolitan area as a local family owned and operated company, We offer a variety of services ranging from custom trimming and pruning to tree removal, and plant and tree health care, in calm weather and emergency situations.
Our proficiency in the arbor industry enables us to separate ourselves from competition. We provide you with a careful evaluation, knowledgeable service, and quick response to your needs. All of this is achieved through our ISA Certified Arborist, skilled trimmers, and a crew whose diligent work provides your Kansas City trees with optimal health and beauty.